The Attain™ IVF Refund Program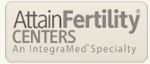 We have developed a proven course-of-treatment program, which dramatically increases your change of having a baby. The Attain IVF Refund Program is a guided experience that provides multiple IVF treatment cycles for one discounted, fixed fee.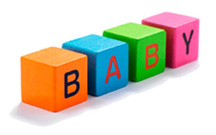 3 out of 4 Attain IVF Refund Program participants who complete the program take home a baby.
You pay a single, discounted fee.
You receive up to 6 cycles (3 IVF and 3 frozen embryo transfers).
If you don't take a baby home from the hospital, you're guaranteed a refund - 70% for IVF treatment plans, 100% for patients using donor eggs.
Find out if you qualify—ask one of our financial counselors to submit a clinical application on your behalf, or click here to start the application process online. There are no risks or obligations to find out if you qualify.
"What if I don't qualify for the Attain IVF Refund Program?"
Introducing ...
Attain IVF Multi-cycle Program – now offered exclusively in South Florida at IVF FLORIDA.
The Attain IVF Multi-cycle Program is offered to all patients whose doctor recommends IVF treatment using their own eggs, including those who are not eligible for the Refund Program. The Multi-cycle Program includes up to four (4) treatment cycles (2 Fresh & 2 Frozen embryo cycles). The Multi-cycle program does not include a refund option, but it does provide a lower cost option while still increasing your chance of success and reducing the stress associated with IVF.
How the Two Programs Differ
| | | |
| --- | --- | --- |
| Benefits | Attain IVF Refund | Attain IVF Multi-Cycle |
| IVF Cycles | Up to 3 | Up to 2 |
| FET Cycles | Up to 3 | Up to 2 |
| Clinical Criteria | Yes | No |
| Refund Options | Yes | No |
| Average Program Discount | 40% | 30% |
For more information, call IntegraMed at 1-866-YOUR-IVF (1-866-968-7483) or click here.
The Attain IVF Programs may be financed through several sources for loans including, offering convenient, low-interest and flexible financing programs for all types of treatment at our practice, including fertility, surgery, genetic testing, and the Attain IVF Program.
IVF FLORIDA is committed to helping patients stay in treatment so they can increase their chances of taking home a baby. We are as committed to building your family as you are.